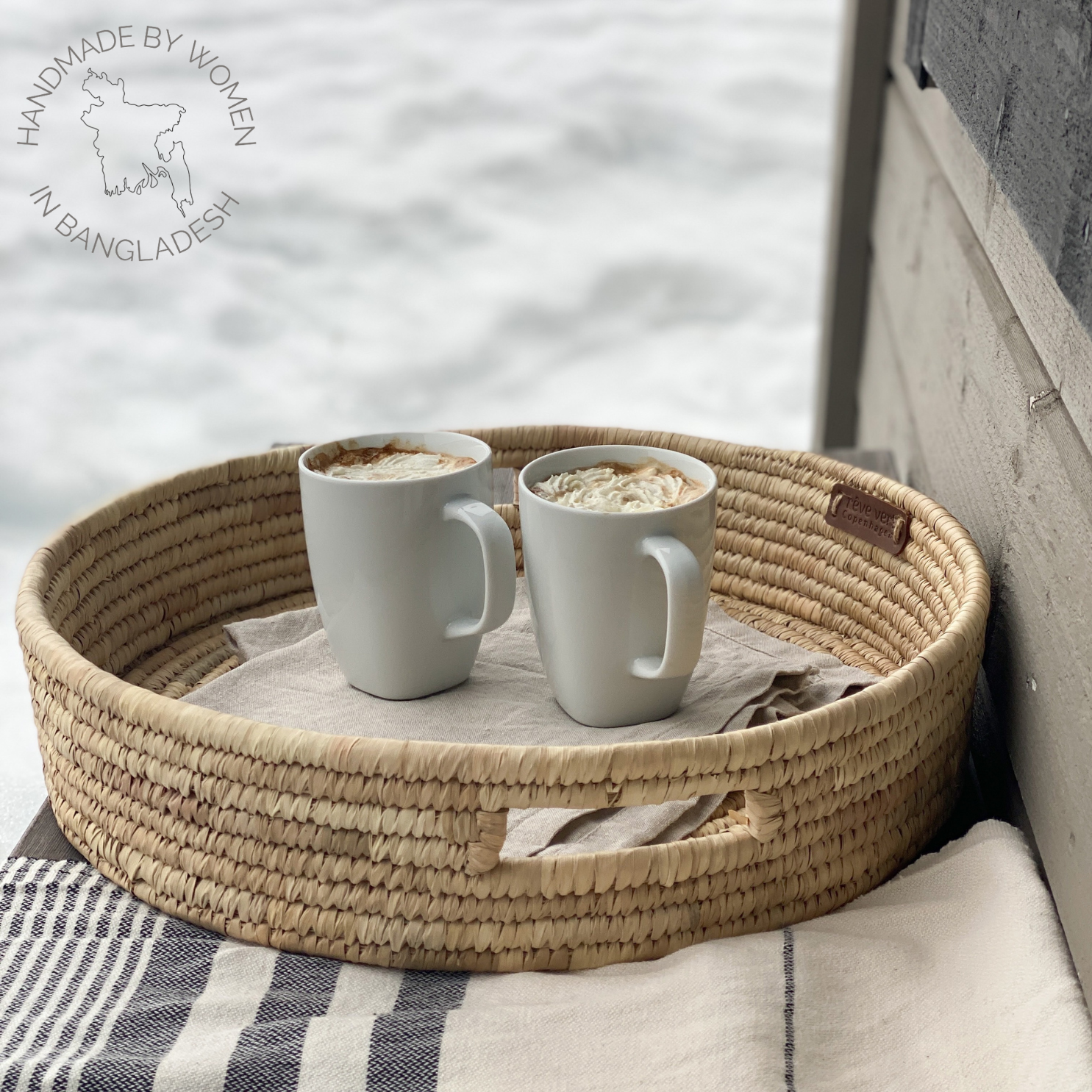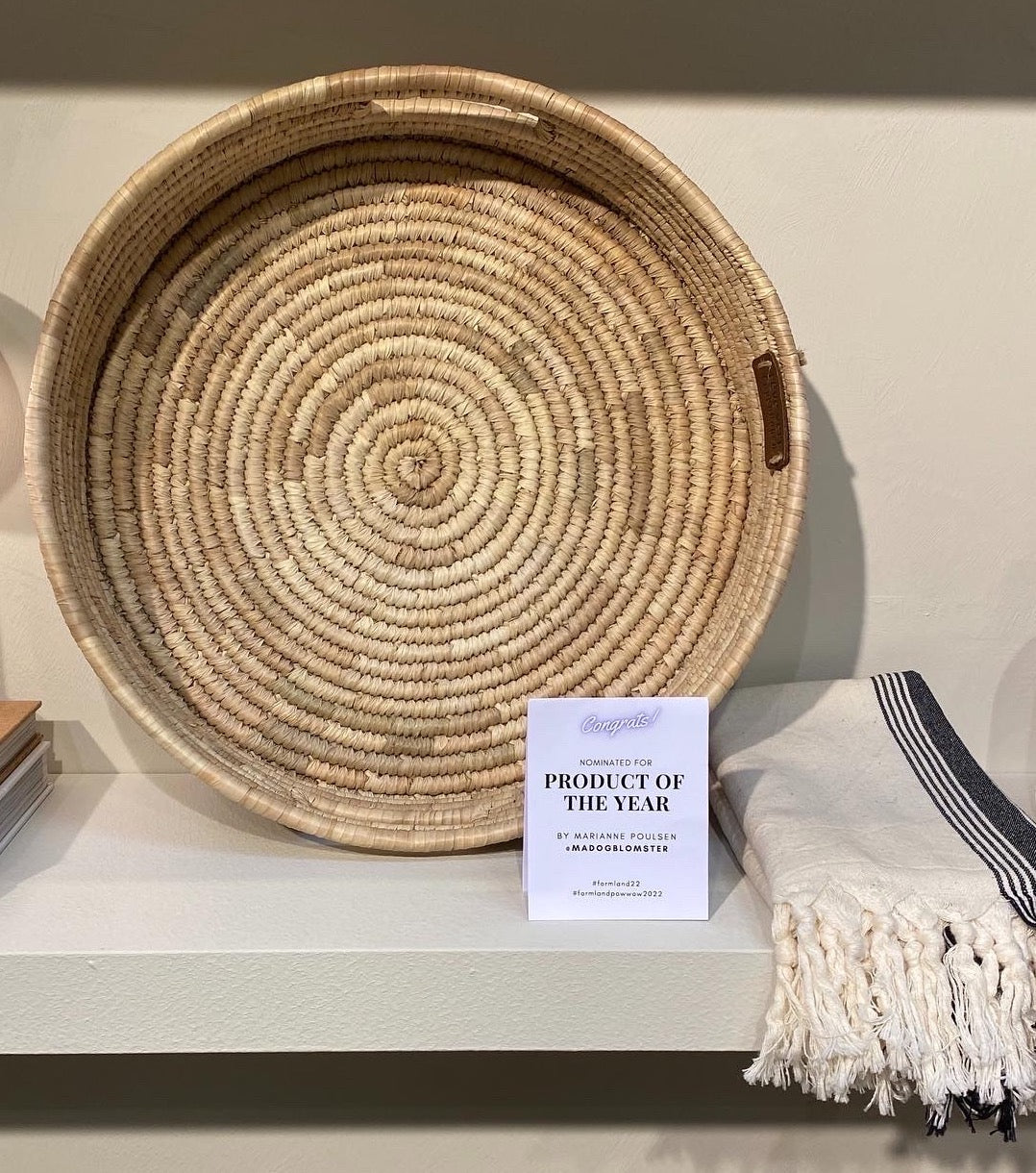 Date palm tray - dia. 40 cm
This serving tray is so beautiful. It is very sturdy, no problems carrying bottles and small items. The handles are big enough for you to carry the tray properly.
Our date palm leaf tray is handmade in Bangladesh, by women artisans using old traditional techniques, working in the local villages. Helping to strengthen them in the local communities and be able to pay for education for their children and put food on the table.
Comes in two sized: Diameter 40 cm & 50 cm
Size 40 cm in diameter
Handle size
Date palm leaf
Handmade in Bangladesh
See bigger tray in 50 cm here
---
Contact us tlf.: +45 7199 7676
Free shipping on orders over EUR 100,-
Date palm tray - dia. 40 cm
INFO
Fast shipping
Order before 2pm and you order will be shipped that same day.
We ship from Copenhagen Denmark (EU)
Order tracking
Once your order is packed and shipped, you will receive a tracking number via your provided contact details.
Returns
Easy returns.
All you have to do, is fill out the returnlabel and place it on your box.
Returns from outside of Denmark:
EUR 9,95
Send us a mail on:
shipping@revevert.dk
and we will issue you a return number and send you a link to you returnlabel.
You can also find your return label here
Get in touch
We are always at your disposal.
Please do not hesitate to give us a call, all weekdays from 9am - 4pm:
+45 7199 7676
Or send us an e-mail on:
info@revevert.dk