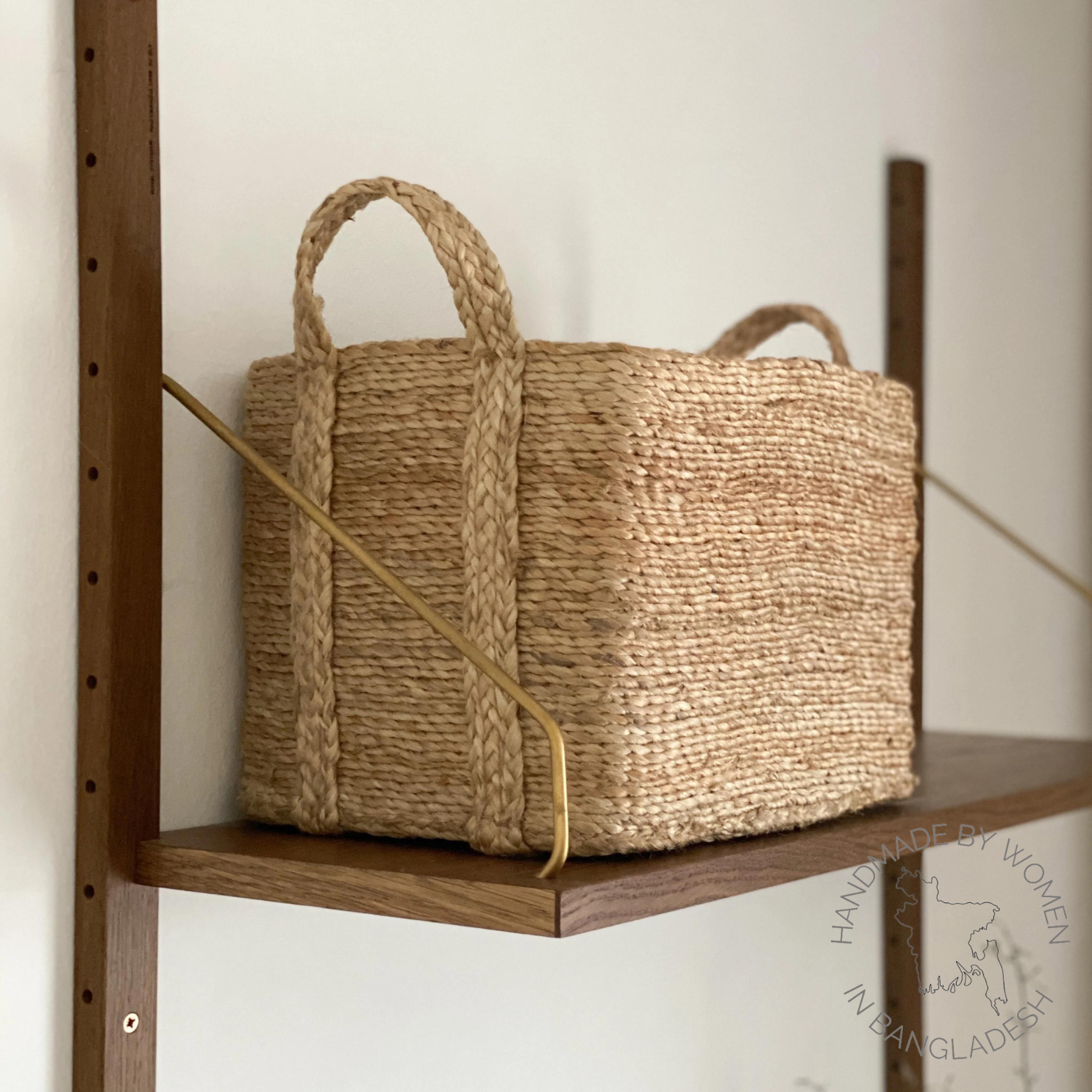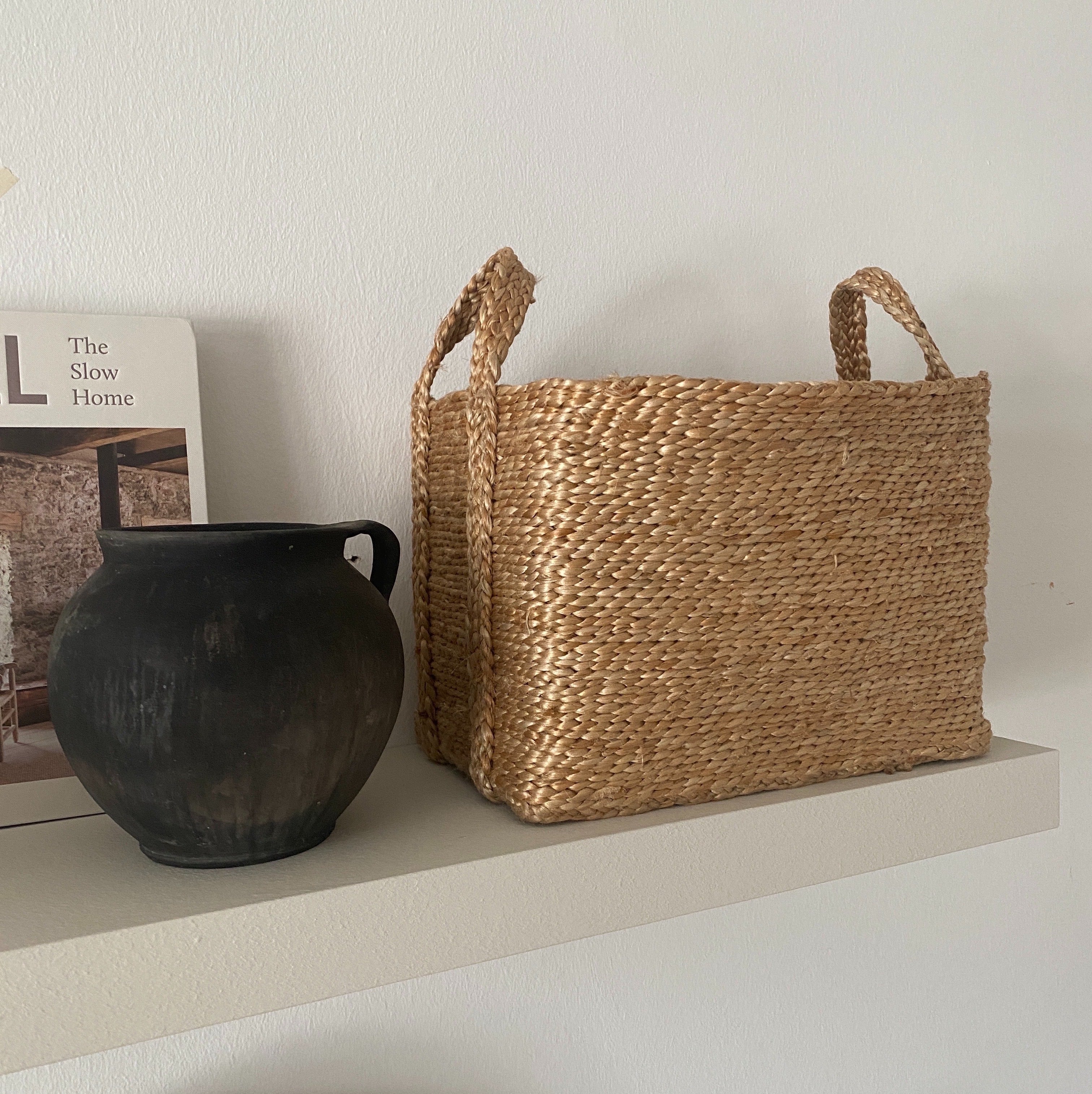 Jute basket small - Natural (H22xW30xD22cm)
Our popular Jute storage basket, now in small. 

This stunning basket is 100% Jute, handmade in Bangladesh, by talented artisans. Our Jute products are produced in a Fair trade environment prioritizing in recruiting female workers to empowering woman.
This basket is perfect for storage on your shelves, kitchen or create a wonderful spa feeling in the bathroom by using it to hold your clean towels or toilet paper rolls.
Our jute is 100% natural, it has not been bleached.
Size H22 x W30 x D22 cm 
As this is a handmade basket, there will occur slight differences in size and patina, no two baskets will be identical.
The handles on your basket are sewn on all the way around, so you can fill your basket and carry it by the handles, without worrying about the handles not holding up, it is very durable.
If your basket is exposed to too much strong sunlight the Jute can change colour, so please don't stand it directly in the sun.
Please refer to our maintenance page, for care instructions.
---
Contact us tlf.: +45 7199 7676
Free shipping on orders over EUR 100,-
Jute basket small - Natural (H22xW30xD22cm)
INFO
Fast shipping
Order before 2pm and you order will be shipped that same day.
We ship from Copenhagen Denmark (EU)
Order tracking
Once your order is packed and shipped, you will receive a tracking number via your provided contact details.
Returns
Easy returns.
All you have to do, is fill out the returnlabel and place it on your box.
Returns from outside of Denmark:
EUR 9,95
Send us a mail on:
shipping@revevert.dk
and we will issue you a return number and send you a link to you returnlabel.
You can also find your return label here
Get in touch
We are always at your disposal.
Please do not hesitate to give us a call, all weekdays from 9am - 4pm:
+45 7199 7676
Or send us an e-mail on:
info@revevert.dk